Personal Banking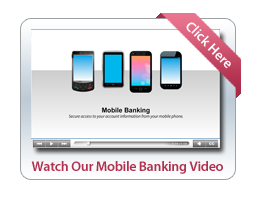 Suggested Products
Empty Nesters
Empty nesters, worry no more! We have solutions for you to feel good about sending your children off into the world.
With these suggested products, you can have more free time and less stress. These products will allow for more flexibility and maybe even a little more spending cash.
Call for more information or to schedule an appointment today.
Suggested Products
Online Pre-Qualification
Free Mortgage
Pre-Qualifications.
Mobile Money
Use our Online Demo to Learn more about Mobile Money
Educate Yourself
Simple tips for protecting your Identity.