Personal Banking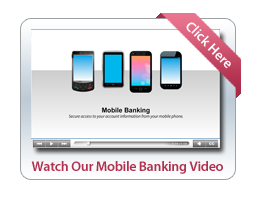 Suggested Products
Golden Years
These are the years in which you should enjoy yourself. Let us worry about your financial future. Whether you are considering retirement, already retired or still working toward that goal, we can help.
Our suggested products list will give you a guideline and will give you the freedom you deserve in your golden years.
Please call for more information or to schedule an appointment at your local banking location.
Suggested Products
Online Pre-Qualification
Free Mortgage
Pre-Qualifications.
Mobile Money
Use our Online Demo to Learn more about Mobile Money
Educate Yourself
Simple tips for protecting your Identity.