Personal Banking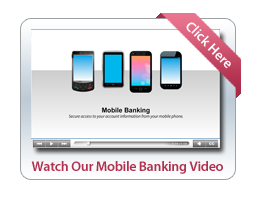 Suggested Products
Young Couples
As a young couple, deciding what products are best can be stressful. Instead of compromising, why not try our suggested products list.
This can be an easy way to determine what type of loan you need for that first house, the best way to save for the future and apply for that low interest joint credit card.
Please call for more information on any of these products suggested.
Suggested Products
Online Pre-Qualification
Free Mortgage
Pre-Qualifications.
Mobile Money
Use our Online Demo to Learn more about Mobile Money
Educate Yourself
Simple tips for protecting your Identity.