Personal Banking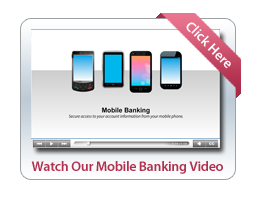 Suggested Products
Young Adults
New to the world of banking? We can help! With our suggested product list, you can see the types of products our expert bankers think would benefit you.
We understand that young adults are busy people with little time to spend searching for the best products. Allow our list to be your guide.
Please call for more information or to schedule a time to meet with your new personal banker.
Suggested Products
Online Pre-Qualification
Free Mortgage
Pre-Qualifications.
Mobile Money
Use our Online Demo to Learn more about Mobile Money
Educate Yourself
Simple tips for protecting your Identity.